Every girl loves to get her hair or nails done.  Heidi & Lori have made the cutest kit for all those girlie pictures.  The colors are fun and bright.  You can get it for $3.00 at Scraps-n-Pieces or at My Memories for the first week
Preview Linked to their SNP store
Paper preview linked to their My Memory store.
Here are the cute layouts from our CT
Our CT has some fun Freebies for you too.  Their images are linked to their blogs  so you can go grab them.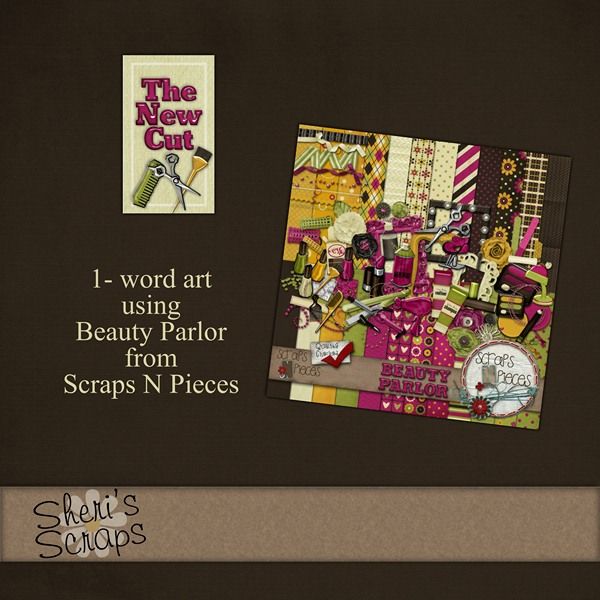 Here's a closer look at my layout...
Of course, I've got a fun freebie for you as well!
And don't forget to join me for a fun speed scrap today at SNP!
The prize is the add on to my Frolic kit that is releasing today at 30% off in both my SNP and SBB store!
Have a great day!